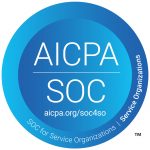 All customer data is protected by multiple fail-safe and back-up systems. In addition to the security measures taken at Equinix Data Centers, described below, we are certified as HACKER SAFE by ScanAlert. We hold certification from TRUSTe, indicating compliance with EU Safe Harbour and Website Privacy rules. Pereless Systems has also been certified by McAfee and meets Service Organization Control 2 (SOC 2) standards.
SOC 2 ensures our system is suitably designed and effectively operates to meet security and privacy expectations. Using S0C 2 regulations, we produce regular reports and undergo regular system-wide audits, which are performed by an outside party. Regular audits ensure system security and benefit both Pereless and our customers. Pereless System's world-class architecture allows for 99.9 percent uptime based on a high-availability multi-tier infrastructure. Our infrastructure supports continued utilization and growth demands.
Every tier of our architecture is configured for independent operation and scalability, providing our customers with the world-class service they need and deserve. Pereless Systems' web servers, application servers, database servers and all related infrastructure provide best-in-class reliability and security to our customers. At Pereless Systems, our third-generation SaaS infrastructure is housed at the Equinix data center outside of New York City.
We provide enterprise networking capacity to support the demands of Internet connections from around the globe. Equinix is the world's largest network-neutral Internet exchange service and data center company. Absolutely secure, Equinix has state-of-the-art data facilities in nearly a dozen key locations across the U.S. and throughout Asia-Pacific.
In short, our talent acquisition software is one your enterprise can use with full peace of mind.
All Equinix Data Centers feature:
Surplus power feeds
Full connectivity to the Equinix Backbone
Bullet-resistant exterior walls
Doors and cages secured with biometric hand geometry readers
Fully anonymous IBX exteriors with no windows
Back-up diesel-generated power
Uninterruptible power supply systems
24/7 security monitoring
Fire suppression systems
Environmental control units
Technology service center with around-the-clock system administrators on-site every day of the year to maintain center infrastructure and client equipment
Read our privacy statement here.