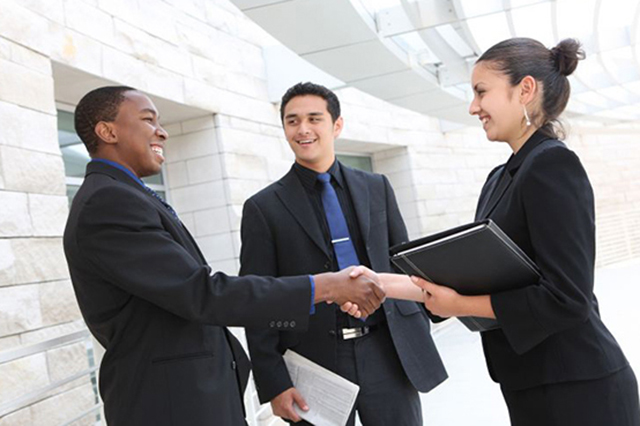 2020-2021 has been the most challenging year to date when it comes to unemployment. Millions of Americans have lost their jobs due to the coronavirus pandemic, which shutdown hundreds of thousands of businesses worldwide.
The tech industry overall witnessed a slowdown during the pandemic. The sector saw a overall stall on new jobs being posted due to the uncertainness of the demand for services during these unprecedented times.
Although some tech services slow down on hiring, others were booming by the demand of tools that promote the virtual workforce. Communications such as team collaboration tools and video meeting tools witnessed increased demand by this new way of working virtually.
Tech Industries Are Changing the Way We Work in Today's Environment
Telemedicine
Telehealth and telemedicine witnessed a significant increase and awareness as doctors started promoting their practices via virtual meetings with their patients. Technology companies that promote a virtual suite of tools for physicians to work virtually are being recognized for their efficiencies and cost savings which are here to stay and grow practices worldwide.
According to findings from the CDC, "During the first quarter of 2020, the number of telehealth visits increased by 50%, compared with the same period in 2019, with a 154% increase in visits noted in surveillance week 13 in 2020, compared with the same period in 2019."
Telemedicine Technology that will impact post-hiring trends in technology
"AMA Marc Zarefsky Contributing News Writer"
Video-conferencing tools will be adopted for face to face interviews from Doctor and Patient.
Video-conferencing will also allow doctors to bridge with other physicians, an example would be a primary physician working with specialists on specific cases out of their domain.
Electronic filing systems are assisting physicians and practices in streamlining and standardizing file management on patients. This area will be advancing and becoming stronger as technology advances.
Physicians will be able to utilize new remote monitoring tools to follow patients with chronic illnesses.
Corporate Communications Tools
This sector saw a major increase in subscribers during the pandemic, and according to experts are here to stay because of the efficiencies and cost savings that companies are finding in this new virtual way of thinking.
Sales and support functions within companies realized the time efficiencies and decreased expenses with these virtual tools, and demand is increasing across all industries. For instance, Zoom experienced a meteoric rise in popularity due to the pandemic. The virtual meeting platform's meeting participants increased from 10 million in 2019 to 300 million in December 2020.
Virtual Hiring Tools
Virtual platforms saw a major increase during COVID-19. Companies adopting collaboration tools such as video-interviewing and onboarding witnessed major efficiencies in time and money, ultimately boosting the bottom line. These new trends are here to stay and can be found in full SAS recruitment technology packages that cater to companies that want to outsource this functionality.
According to an SHRM article by Roy Maurer in February 2021, "In the same way that a hybrid workforce of onsite and remote employees will become more normalized, a hiring process that combines virtual and in-person processes will become increasingly standard due to the associated cost and time savings, according to 70 percent of respondents to the LinkedIn survey."
Opportunity
COVID-19 has demanded that we change our way of thinking in all industries. The tech industry is primed to lead in this revolution and will continue to forge new technologies that will advance and streamline operations across the globe.