One thing job candidates dislike?
An online job application that takes a year and a day to complete!
In today's world, people seek instant gratification and quick ways to complete tasks.  This includes online job applications.  Some recruiters might [fairly] view this as lazy or an indication that 'if a candidate can't take the time to fill out an application, they are not right for the position!' However true that may be, it is important to remain open minded to the dominant tech world that demands the ultimate goal of making everything easier.
That's why we built Easy Apply; a new application process option that eliminates the requirement of account creation and allows applicants to submit jobs seamlessly.  Candidates can apply for multiple positions within minutes while companies maintain the ability to customize the application to their needs.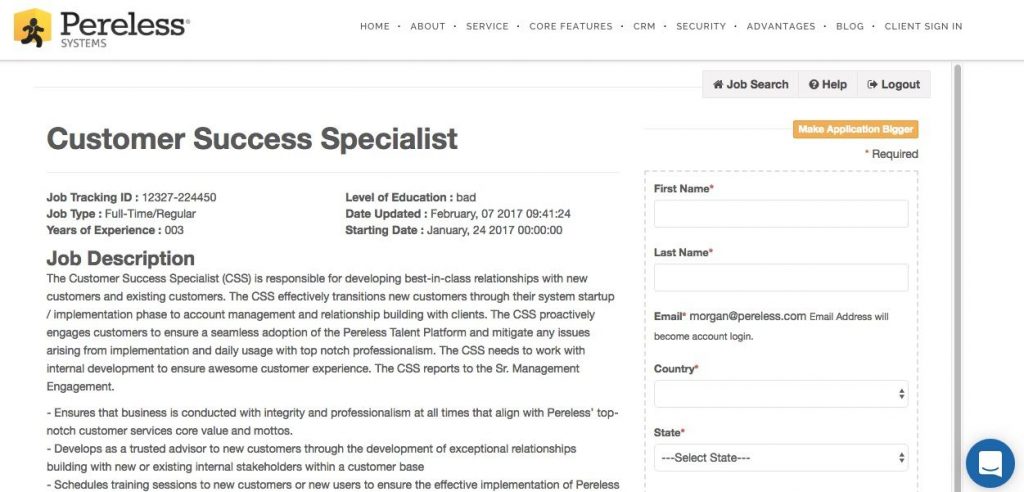 Built-in Application Requirements
Basic information including name, email address, phone number, and street address
Resume and cover letter documents (required functionality may be turned off upon client request)
Companies that require candidates to answer job-specific questions can add these as needed and control if answers are required before submission.  You can also set these as KO questions, (knock outs), to disposition candidates automatically based on their responses.
A quick and easy apply process will provide a positive candidate experience and increase candidate flow.  This is a win-win for applicants and recruiters!  Check out all of our application options here.
---
Currently not a client?  Select the button below and schedule a live walkthrough today!