Recruiters using Pereless' applicant tracking system can send offer approvals to an unlimited amount of people for free!
System administrators of the applicant tracking system (ATS) can set up Recruit Team Members to receive emails from ATS users.  Active Recruit Team Members can then be selected to participate in the offer approval process. Recruit Team Members are unlimited and free of cost!
Offer Approval Process
Navigating directly from within the applicant's profile, ATS power users create the offer approval template that includes the candidate's job title, salary amount, start date, and a customized message to the approval team
Choose custom position codes, position type, frequency of pay, and reason for hire
Select individuals within the Recruit Team Members list to participate in the approval process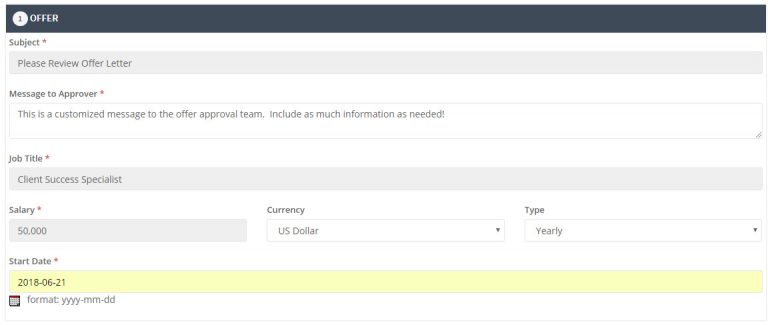 ATS users can select a maximum of 5 individuals to participate in the approval process and choose the order they receive an email to review.  The first individual selected to receive an offer approval will receive the email first.  Once they review and accept, the next in line will receive an email.
The offer approval email received contains:
Candidate information including their name, street address, phone number, and email address
Job title, location, job type, hiring manager, and other related information
Offer salary and start date
Custom offer message to approval team
Application detail which can be viewed
All resume documents the candidate attached to the application which can be viewed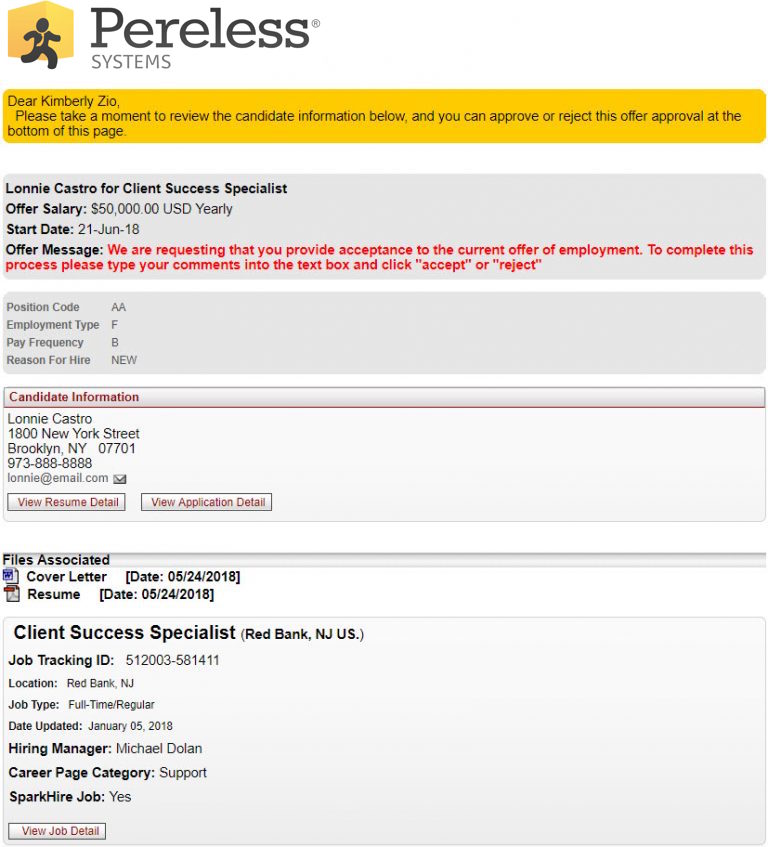 Upon review, the approval team can make comments and "accept" or "reject" offers

System administrators can view the status of pending approvals at any time within the system.  Accepted offers are recorded within the ATS and automatically triggers an email to the next individual set to participate.  If an offer is rejected, it is sent back to the ATS user who initiated the process through an email alert.