We asked our Client Success Team to list their favorite features of the applicant tracking system (ATS).  There are so many tools we've added throughout the years due to technological advances and client feedback that it was hard to choose just one.  We decided to make this a three-part series to showcase our favorite system features.  Here's part one:
---
Text Messaging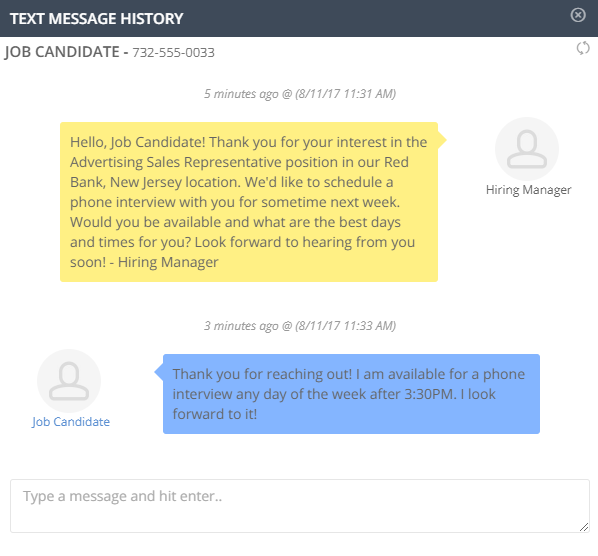 With a private, system-generated phone number,  hiring managers can communicate with talent on their mobile device (provided by opt-in during the apply process), and send interview invites to which they can accept or reject instantly.  Interview dates and times are based on calendar availability that is set up and managed by each system administrator within the ATS.  If necessary, system admins can assign confirmed interview times to other members of the hiring team and send reminders via text and email.
---
Onboarding
The onboarding portal was built by our development team to streamline the hiring process for our clients.   ATS users control the entire set up process and have the ability to send secure login links to recent hires; allowing them to view and complete important documentation prior to their first day.  Implementing an electronic onboarding process is safe, efficient, and helps manage vital employee data into one centralized portal.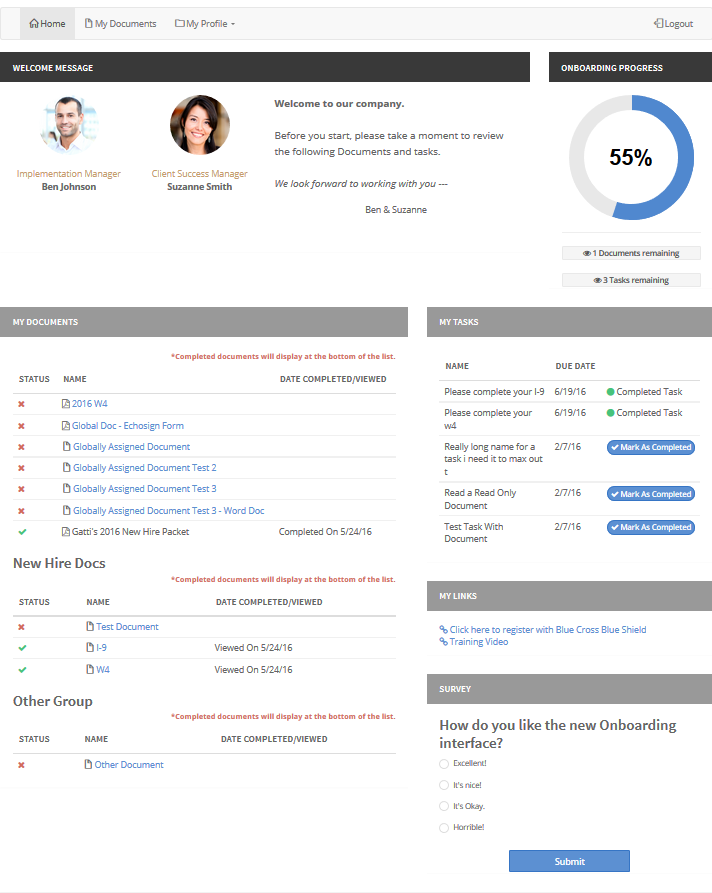 Document Management: Store documents within specific files for easy access and management
Electronic Signature: All documents can be converted to include electronic signature capability so candidates can sign and complete documents easily.
Personalized Messaging: Send private messages only hiring managers can view
URL Links: Include links to specific pages that connect candidates to videos, blogs, or any other important information outside of the onboarding portal
Update information and EEO: The candidate has full access to his/hers files and can update their information at any time with the ability to change the status of their EEO.
---
KO Questions
KO (knock-out) questions are prescreening questions ATS system administrators set up to disposition candidates based on their responses.  KO questions are linked to a specific recruit flow that are set up, customized, and activated by the ATS user.  This is an awesome feature to assist recruiters in streamlining their review process and time-to-fill rates and comes standard with the ATS.  Take a look at the example below:
Question: "Are you able to commute to NYC?"
The answer "type" (chosen by the ATS system administrator) is a yes or no response in this case.
This question is activated as a knock out question and if the candidate answers, "no" they are automatically moved to the "candidate not qualified" flow, chosen by the ATS system administrator.

---
Stay tuned for part two when we highlight three more of our favorite features that all come standard with the ATS!