Welcome to part two of our series where we asked our Client Success Team to list their favorite applicant tracking system (ATS) features.  (Read part one here).  The following tools come standard with the system and help clients market their open positions.
---
QR Codes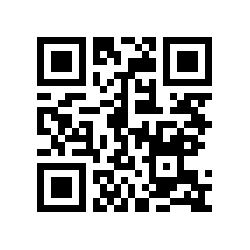 The ATS has a built-in QR (quick response) code builder behind every job and career page connected to the system.  QR codes are machine-readable barcodes that are scanned using a mobile device's camera lens.  The only requirement to scan the barcode is to download an app to your smart phone (QR Code Reader is a good option and completely free).  QR builder is simple to use and codes can be included on virtually anything.  This is a fun and innovative way to market jobs and company career pages by adding codes to store receipts, products, flyers, posters, and even on the back of a truck (here's an example).
---
Shortened URL links
ATS users can generate URL links for every job created in the system.  This is great for manually postings jobs to third-party websites that don't integrate with applicant tracking systems (such as Craigslist or college job boards).   You can enter the source name for tracking and reporting purposes and choose the link option based on your needs.

Shortened URL: Generic link that can be posted anywhere, including behind images
Shortened URL with HTML: Generates a link that includes HTML code where you can customize the link text
Shortened URL QR Code: This is where you would generate QR codes for individual jobs (as explained above)
---
Free & Instant Postings to Job Boards
Clients can post jobs to Indeed, Glassdoor, LinkedIn (non-sponsored), and US Jobs for free and instantly using the ATS.  All four job boards are built into the system and come standard.  Administrators simply active these – plus any additional job boards – within system settings and can then select their choices during job creation.  Within the "career hosting" section, users activate jobs to post to career pages (public corp career hosting) or intranet (corp intranet).  It is that simple!

---
Stay tuned for Part 3 coming next week and don't forget to check out part one here.